2012 The Awakening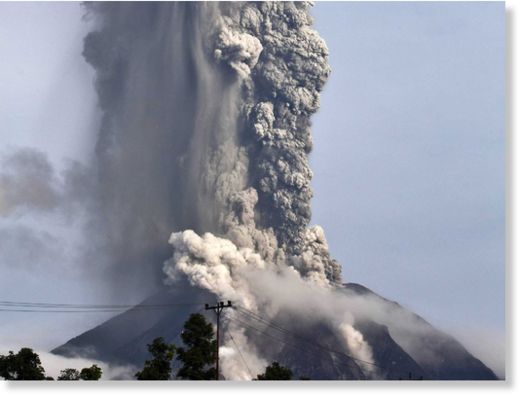 Powerful burst of hot ash erupted from one of the most active volcanoes in Indonesia, Mount Sinabung in Karo district of North Sumatra, on Sunday evening, triggering massive evacuation, official disclosed here.
The eruption occurred only months after the volcano had erupted intermittently from September to February which left 15 people dead, more than 30,000 other internally displaced and a warning to aviation.
Sunday's eruption occurred at 19:29 p.m. Jakarta time (1229 GMT) with 4,000 meter high column of ash spewed to the sky, Sutopo Purwo Nugroho, spokesman of national disaster agency said.
The hot ash slid into southeast of the crater by up to 4,500 meter, he said. "Until now, the number of evacuee chalks up to 14,382 people," Sutopo told Xinhua via phone.
"The rise of seismic activity has been disseminated among people, hence the condition remains safe,"…
View original post 58 more words